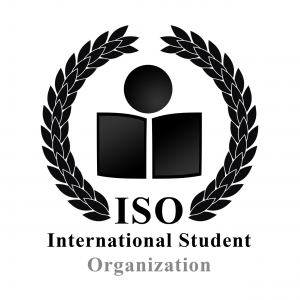 International Student Organization (ISO)is an educational non-profitable organization dedicated to providing programs and services that help students study in different places globally.
We believe by aiding students academically and socially in different places in the world, and inviting students oversea to study in the United States, students will expand their world views and individual potentials. ISO will help students build their character and leadership while attending school, providing them with fast track ticket in their life.
The goal of International Student Organization shall be to group students with different ethnicity backgrounds. Providing opportunities for members to learn and experience multi-cultures; helping international students to study in the US, as well as to help domestic students studying oversea. ISO will assist newly arrived international students to quickly adapt their life in the United States. ISO will also serve as the platform to bond native students with international students.
Each ethnicity group will select student ambassador(s) for different regions of the world. This will build the recognition of ISO, the University of California, Riverside, City of Riverside,  as well as our nation among students' peer groups internationally.
ISO will work closely with community partners. Including schools, local businesses, government sectors, etc. ISO will collect international resources and share them with its members and partners.
We, the members of the International Student Organization will do our best to make our society a more international friendly place!
On behalf of the International Student Organization, I sincerely welcome you all on board!
Logos: