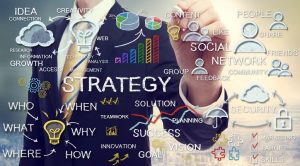 The International Organization for Specialization has played an important role in driving our nation forward. Under great leaderships, the Organization is connecting thousands of international scholars, talents, entrepreneurs, investors, policy makers across the globe.
We use our strength in global resources to help your business succeed and make are living world a better place. Our members determine our policy focus through participation on committees focused on several key industry segments. We provide unmatched networking and professional development opportunities, deep discounts on critical business needs, and access to international policy makers and business leaders. Our goal: To make the world one wonderful place and bring the best resources to members.
MISSION
Building a platform for communication and cooperation between enterprises in China and the United States.
Creating database of international talents, scholars through academic partnerships and pair them with organization member resources.
Integrating resources in China and the United States, creating and seizing business opportunities.
Promoting entrepreneurship and investment culture.
Building international research centers for high end scientific and business projects.
Providing comprehensive services for international operation of Chinese and American enterprises, institutes, and organizations.
Become an International Leader
MEMBERSHIP BENEFITS
Whether you are an individual scholar, small business owner, an employee in a large national firm, a start-up company, the International Organization for Specialization offers targeted benefits, valuable resources, and unparalleled support that will help you, your idea, and your business gain a competitive advantage and become more successful and meaningful.